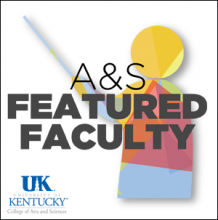 At the beginning of the Fall 2011 semester, we met with all of the new faculty hires in the College of Arts and Sciences. This series of podcasts introduces them and their research interests. Doo Young Kim is an assistant professor in the Department of Chemistry. Young's area of focus is carbon materials and energy related research, such as fuel cells, supercapacitors and batteries. In addition to this research, he also has an interest in neuroscience and electrochemistry.
This work is licensed under a
Creative Commons Attribution-NonCommercial-ShareAlike 3.0 Unported License
.