By Jacob Most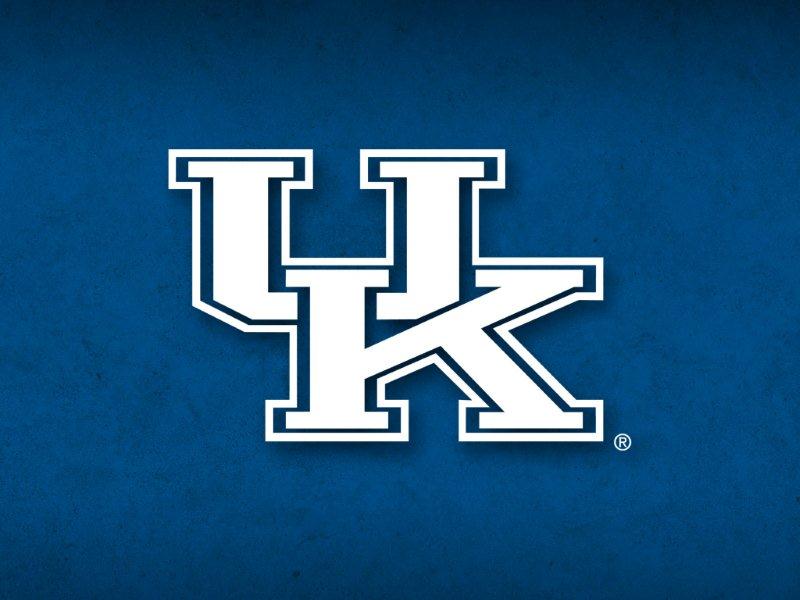 University of Kentucky Wildcats from all eight of UK's spring sports teams combined to earn a total of 71 spots on the Southeastern Conference Spring Sports Academic Honor Roll, Commissioner Mike Slive announced this week.
UK's honorees included 16 women's track and field team members, 14 from baseball, nine from softball, seven women's tennis players, eight men's track and field team members, six each from men's golf and men's tennis and five women's golfers.
A total of 1,247 student-athletes from around the league earned spots on the honor roll, which is based on grades from the 2012 summer, 2012 fall and 2013 spring terms.  In order to make the SEC Academic Honor Roll, a student-athlete must have a 3.0 grade-point average for the preceding academic year or his/her entire collegiate career, be at least a sophomore in academic standing, and meet additional qualifications.
Kentucky Student-athlete – Sport – Major
Thomas Bernal - Baseball - Agricultural Economics
Austin Cousino - Baseball - Community and Leadership Development
Jerad Grundy - Baseball - Community and Leadership Development
Max Kuhn - Baseball - Communication
Corey Littrell - Baseball - Community and Leadership Development
Sam Mahar - Baseball - Communication
Taylor Martin - Baseball - Communication
Paul McConkey - Baseball - Agricultural Economics
A.J. Reed - Baseball - Communication/Math Education
Matt Reida - Baseball - Communication
Jacob Russell - Baseball - Plant and Soil Science/Marketing
Zach Strecker - Baseball - Accounting/Chemical Engineering
Micheal Thomas - Baseball - Exercise Science
Lucas Witt - Baseball - Communication
Matthew Anderson - Men's Golf - Finance
Joseph Barr - Men's Golf - Communication
Will Bishop - Men's Golf - Business Management
Cody Martin - Men's Golf - Marketing
Todd McDaniel - Men's Golf - Civil Engineering
Ben Stow - Men's Golf - Community and Leadership Development
Ashleigh Albrecht - Women's Golf - Community and Leadership Development
Liz Breed - Women's Golf - Journalism
Betsie Johnson - Women's Golf - Elementary Education
Heather Lott - Women's Golf - Nursing/Psychology
Megan Moir - Women's Golf - Accounting/Marketing
Ginny Carroll - Softball - Exercise Science
Lauren Cumbess - Softball - Integrated Strategic Communication
Kara Dill - Softball - Kinesiology & Health Promotion
Sarah Frazer - Softball - Integrated Strategic Communication
Emily Gaines - Softball - Communication Disorders
Griffin Joiner - Softball - Exercise Science
Emily Jolly - Softball - Hospitality Management and Tourism
Krystal Smith - Softball - Finance/Marketing
Ellen Weaver - Softball - English
Maks Gold - Men's Tennis - Chemistry
Ryuji Hirooka - Men's Tennis - Finance
Panav Jha - Men's Tennis - Biology
Brett Johnson - Men's Tennis - Accounting
Grant Roberts - Men's Tennis - Community and Leadership Development
Anthony Rossi - Men's Tennis - Economics
Khristina Blajkevitch - Women's Tennis - Communication
Stephanie Fox - Women's Tennis - Integrated Strategic Communication
Caitlin McGraw - Women's Tennis - Media Arts and Studies
Edmee Morin - Women's Tennis - Finance
Jessica Stiles - Women's Tennis - Marketing
Grace Trimble - Women's Tennis - Political Science
CeCe Witten - Women's Tennis - Exercise Science
Daniel Buckles - Men's Track & Field - Biology
Adam Kahleifeh - Men's Track & Field - Human Nutrition
Conner Neu - Men's Track & Field - Kinesiology and Health Promotion
Luis Orta - Men's Track & Field - International Studies/Spanish
Jared Phillips - Men's Track & Field - Chemistry
Robert Scharold - Men's Track & Field - Nursing
Jacob Wildenmann - Men's Track & Field - Marketing
Mackay Wilson - Men's Track & Field - Mechanical Engineering
Katie Achtien - Women's Track & Field - Nursing
Anna Bostrom - Women's Track & Field - Psychology/Anthropology
Michelle Canterna - Women's Track & Field - Exercise Science
Patrice Farquharson - Women's Track & Field - Exercise Science
Shelby Kennard - Women's Track & Field - Psychology
Cally Macumber - Women's Track & Field - Integrated Strategic Communication
Julie Nunn - Women's Track & Field - Exercise Science
Chelsea Oswald - Women's Track & Field - Biology/Psychology
Kayla Parker - Women's Track & Field - Exercise Science
Allison Peare - Women's Track & Field - Middle School Education
Tamyah Pipkin - Women's Track & Field - Exercise Science/Biology
Shiara Robinson - Women's Track & Field - Business Management/Marketing
Taylor Wendler - Women's Track & Field - Accounting/Finance
Angelica Whaley - Women's Track & Field - Exercise Science
Hiruni Wijayaratne - Women's Track & Field - Integrated Strategic Communication
Megan Wright - Women's Track & Field - Integrated Strategic Communication