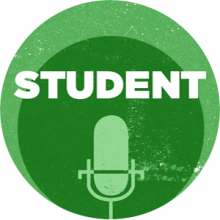 Pauline Stratman is vice president of the Chemistry department's Graduate Student Association. One of the tasks associated with her position, and a personal passion for her, is doing outreach to the Lexington community. A special time for the Chemistry department to educate the community is during National Chemistry Week. This year it ran from October 16-22, and wrapped up at UK with their annual Chemistry Demonstration show, which is free and open to the public. 
This podcast was produced by Cheyenne Hohman.
This work is licensed under a
Creative Commons Attribution-NonCommercial-ShareAlike 3.0 Unported License
.