INTELLECTUAL PROPERTY, COMMERCIALIZATION & STARTUPS: HOW THE OFFICE OF TECHNOLOGY COMMERCIALIZATION (OTC) CAN HELP YOU?
Date:
01/18/2019 -

12:00pm

to

12:50pm
Speaker(s) / Presenter(s):
Learn about the tools and services the Office of Technology Commercialization (OTC) provides to assist you with intellectual property protection. commercialization and startup formation.And, the impact of these tools and services on the opportunities for professional development and growth.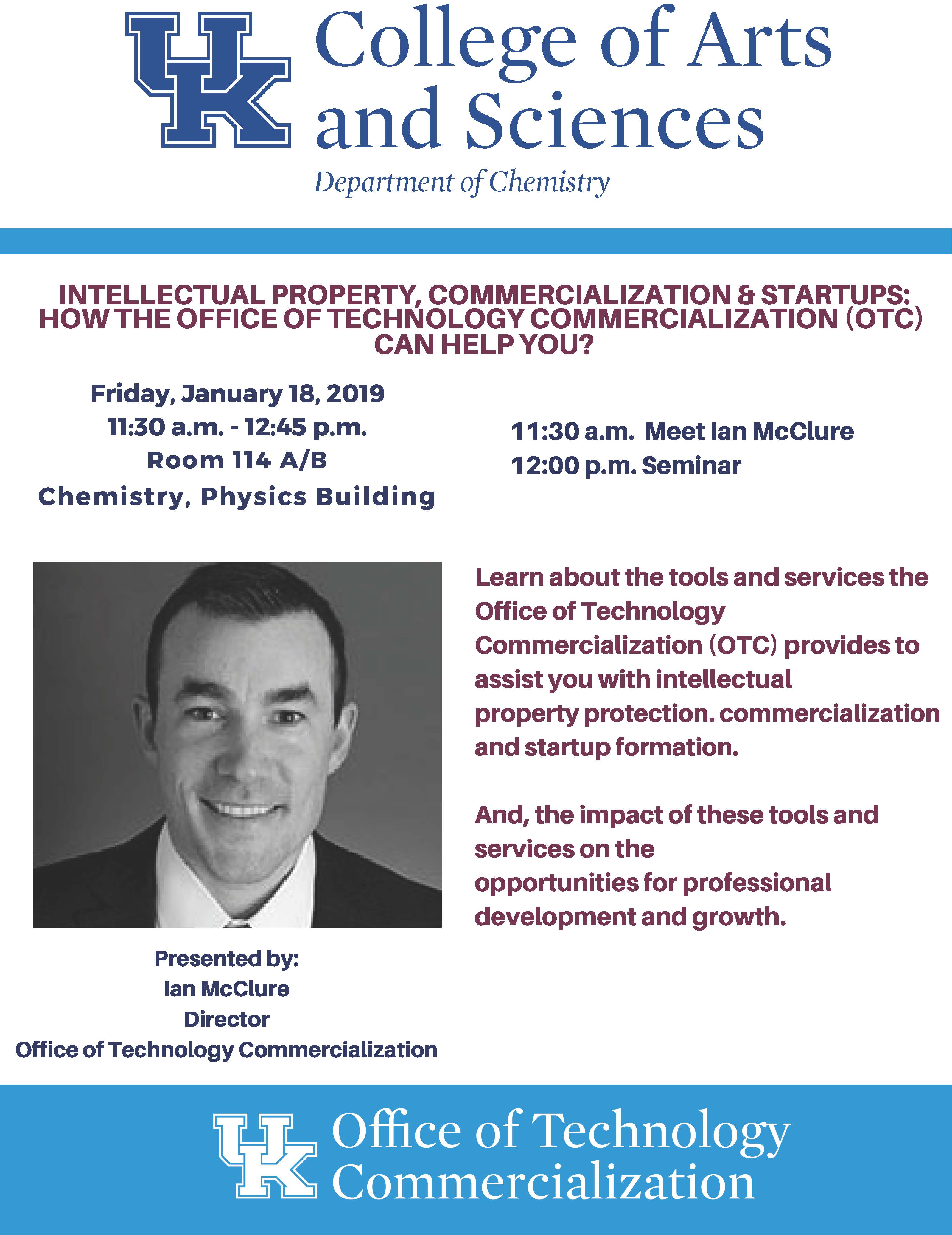 Type of Event (for grouping events):