Chemistry GSA Tailgating Event
Date:
11/20/2021 -

10:00am

to

11:30am
Speaker(s) / Presenter(s):
Chemistry GSA and Sri Lankan Student Association
Type of Event (for grouping events):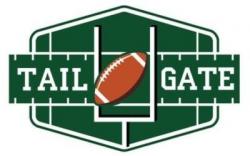 The Department of Chemistry Graduate Student Association (GSA) would like to invite you to a tailgating event on Saturday, November 20 from 10:00am-11:30am on the Tobacco Research, Lawn 1. This event is co-hosted by the Sri Lankan Student Association. A grill and some non-alcoholic beverages will be available. If you choose to bring your own alcohol, you must remain in compliance with University Alcohol Policies.
The Tobacco Research, Lawn 1 is located on the corner of University Drive and Cooper Drive, directly adjacent to the Kentucky Tobacco Research and Development Center. You may view it on the campus map here.
We hope to see you there this Saturday!
Department of Chemistry Graduate Student Association