Polymer-enabled Energy Storage
Date:
09/06/2019 -

4:00pm

to

5:00pm
Speaker(s) / Presenter(s):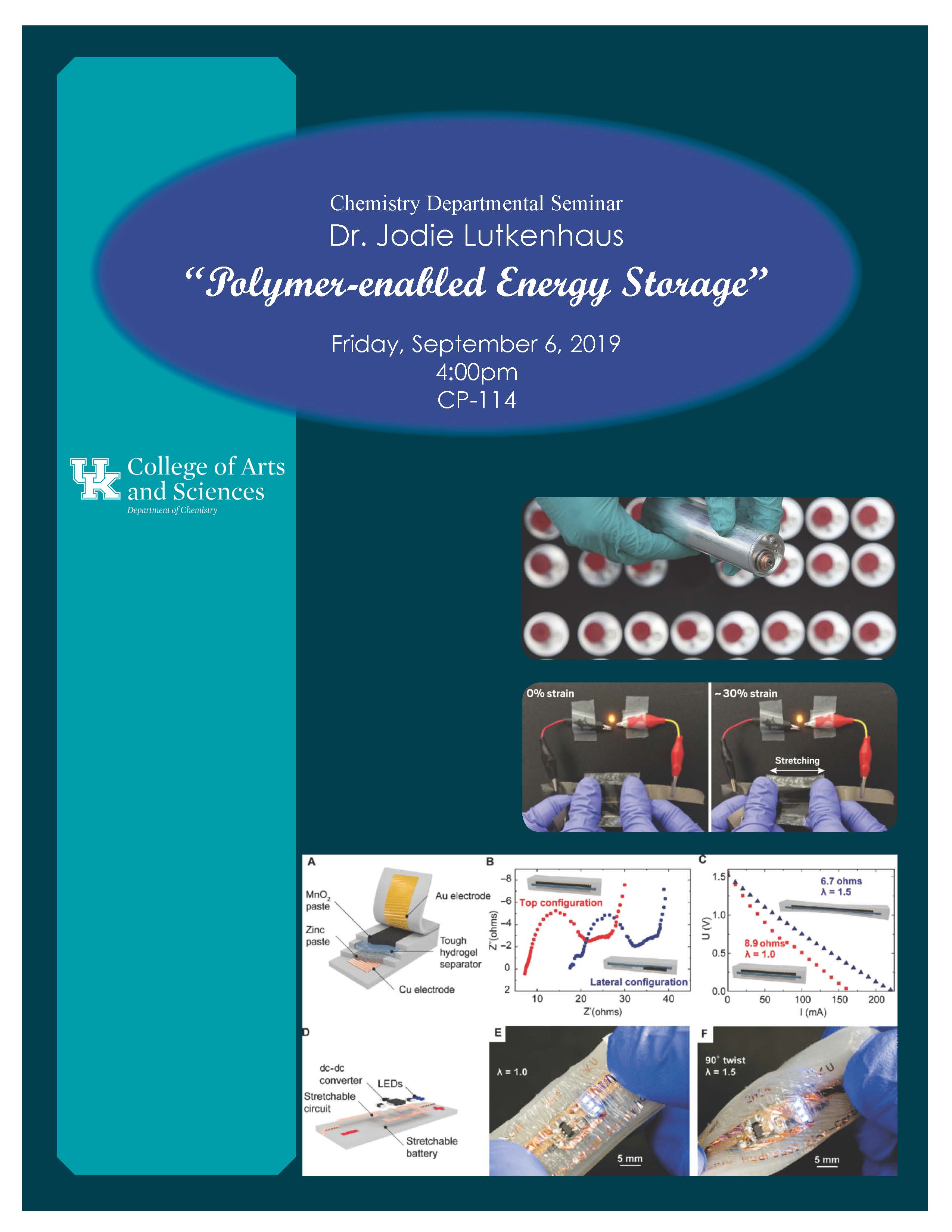 Abstract: Polymers have the potential to enhance the performance and safety of lithium-ion batteries as a result of their ability to simultaneously synthetically control often contradictory properties in a single material. Our focus centers upon redox active polymeric electrodes and functional polymer binders. However, the requirements for redox active polymers for energy storage are quite stringent; these include high doping level or capacity, stability, reversibility, conductivity, and practical application at high mass loadings. This talk will first introduce how electrochemically active polymers operate, specific challenges, and latest advances. Organic radical polymers are interesting for their rapid redox kinetics, high power, and radical-based chemistry. These polymers exchange electrons and ions by a process very different from conjugated polymers such as polyaniline. The origin of this process, as well as how it may be manipulated by adjusting the polymer backbone chemistry, are explored. Next, this talk will discuss polymer block copolymers that act as conductive binders, which is in contrast to normally insulating binders such as polyvinylidene fluoride. Finally, conjugated poly(fluorene-alt-naphthalene diimide) as an n-type polymer electrode for energy storage is examined. As we look to the future, polymers may be the enabling factor towards unconventional batteries, possibly merging plastic electronics with plastic power to form a new paradigm.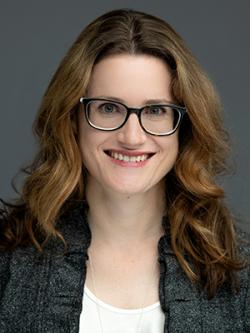 Bio: Jodie L. Lutkenhaus is the William and Ruth Neely Faculty Fellow and Professor in the Artie McFerrin Department of Chemical Engineering at Texas A&M University. Lutkenhaus received her B.S. in Chemical Engineering in 2002 from The University of Texas at Austin and her Ph.D. in Chemical Engineering in 2007 from Massachusetts Institute of Technology. Following a postdoctoral position at University of Massachusetts Amherst, she joined the faculty at Yale in 2008. In 2010, she moved to Texas A&M University and was promoted to Associate Professor in 2015. Current research areas include polyelectrolytes, redox-active polymers, energy storage, and anti-corrosion coatings. She has received recognitions including World Economic Forum Young Scientist, Kavli Fellow, NSF CAREER, AFOSR Young Investigator, 3M Non-tenured Faculty Award. She is the 1st Vice Chair of the AICHE Materials Engineering & Sciences Division. She serves on the Editorial Advisory Boards for ACS Macro Letters, Macromolecules, ACS Applied Nano Materials, Molecular Systems Design & Engineering, and Materials Today.  Lutkenhaus is the Deputy Editor of ACS Applied Polymer Materials.
Type of Event (for grouping events):