by Erin Holaday Ziegler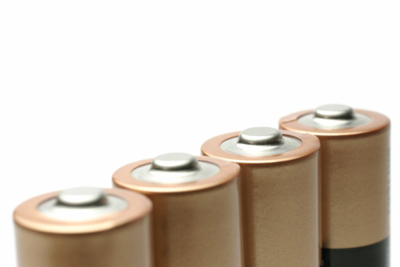 University of Kentucky Chemistry Department Chair Mark Meier is noticeably enthusiastic when discussing the arrival of two new faculty members this fall.
Energy will be a central focus for new assistant professors Susan Odom and Doo Kim Young, as both have experience in energy and materials research and both will find a second home at UK's Center for Applied Energy Research (CAER), a multidisciplinary center whose energy research provides a focal point for coal and energy research in Kentucky.
According to Meier, most of the candidates were specifically interested in UK's chemistry department because of its close relationship with the CAER and The Kentucky-Argonne Battery Manufacturing Research and Development Center.
"We are established in this field," Meier said. "Our candidates could have gone a number of places, but the fact that they can directly apply their academic research to industry is not typical."
UK faculty and students join professional scientists and engineers in conducting CAER research on coal cleaning, beneficiation, utilization and conversion process technologies, as well as other forms of energy.
The Battery Center, which is scheduled to open next spring, will continue its focus on the lithium-ion battery market, developing manufacturing processes and equipment; evaluating advanced battery materials; and improving its technical readiness for military and commercial applications.
Young comes to Lexington from Michigan State University, where he recently completed a post-doctoral fellowship studying carbon materials for fuel cells, supercapacitor and battery applications. Young completed a post-doctoral study at Northwestern University in nanofabrication and chemical and biological sensor development.
Odom, who did undergraduate research under UK chemistry professor and solar cell whiz John Anthony, specializes is materials for energy storage; improving longevity and safety in rechargeable batteries; triggered activation of electrochemically sensitive molecules; functionalization of surfaces for improved stability; and self-healing polymers.
Her postdoctoral study at the University of Illinois at Urbana-Champaign with the interdisciplinary Beckman Institute for Advanced Science & Technology and joint appointment to the Argonne National Lab has only fueled Odom's appreciation for the close relationship between chemistry and applied areas on and off campus; CAER and Battery Center were benefits that many other schools didn't have.
"Chemistry truly is the central science," she said. "Each of my projects since undergrad has had links outside of chemistry."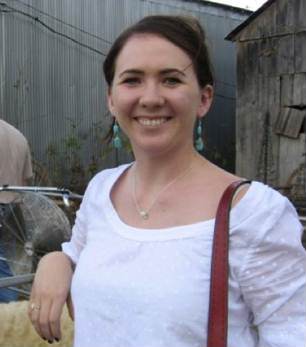 Odom's work with Beckman focused on self-repairing circuits, among other areas of battery research.
"Say you drop your cell phone," she said. "What if your phone could fix itself?"
The McLean County native plans to continue the interdisciplinary and applicable nature of her work at UK, helping to write grants and solve problems with chemists, engineers and materials scientists.
"My work has to be fun for me," she said. "And I think that being able to explain your research and its value to others is equally important. Our grants come from taxpayer dollars, and if we don't show the societal value in our work, our funding will come to a halt."
Prior to her work at UI, Odom worked as a National Science Foundation Graduate Research Assistant at the Georgia Institute of Technology, where she completed her doctorate and spent time as a visiting graduate student at Oxford University.
Odom, who will be teaching organic chemistry in addition to her research, hopes to make a subject known for extraneous memorization a more relevant in subject matter for her students, just like her research.
"I'd like to examine human health and environmental issues further than they are typically addressed in the course," she said. "I want to make the material relevant to students' lives so they are more motivated to understand the material."
Both Young and Odom have ambitious plans for their pioneering year as assistant chemistry professors at UK, and energy is going to be fundamental, in the campus lecture halls and at the lab.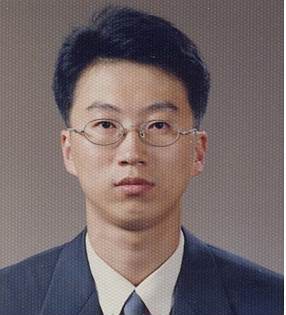 "Energy problems are materials problems," said Meier. "The CAER and its work with the Department of Chemistry is just one more example of how UK is working together toward one goal, supporting a state research priority and benefiting the population. And our new hires are going to help get us there." 
Young, who received his doctorate from the University of Texas at Austin, has a specialty in fabrication.
"Many chemists are more focused on characteristics, but Doo Young creates synthetics," Meier said. "There aren't that chemists that can create."
Young's fabrication research aligns itself well with the mission of The Battery Center.
"I think I can build the strong relationship with CAER and The UK Battery Center," Young said. "I am especially interested carbon materials, electrochemical power sources and fuel cell groups. My research background and interests are well overlapped with these groups."
Young is investigating two different carbon materials (nitrogen-doped MWNT, carbon nano-onion) from UK's chemistry department, measuring their electrochemical kinetics and further examining their properties for electrocatalysis and energy-storage applications.
Young, who will also teach one 500-level instrumental analysis class this fall, hopes to focus on polymer exchange membrane fuel cells, energy storage devices like supercapacitors and batteries, neuroscience and electrochemistry at UK.