Stan Smith, Emeritus Chemistry Professor, Dies at 86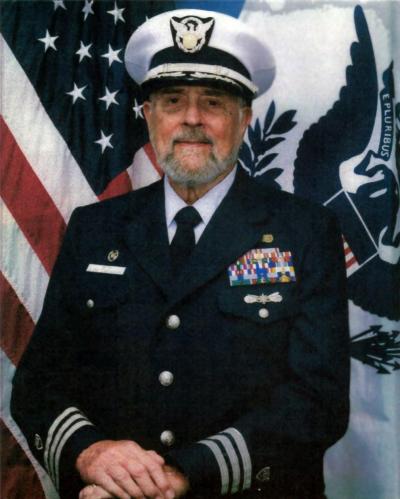 Stanford L. Smith
June 3, 1935—October 10, 2021
By Jim Holler, December, 2021
Stan Smith began his unique pathway through life in Detroit, Michigan. He spent much time as a boy on the lakes and streams of his home state, which kindled his lifelong love of the water.
Following his graduation from high school, Stan attended Albion College and graduated in 1957. His next stop along the academic trail was Iowa State University where he began serious study of Organic Chemistry with newly-minted Assistant Professor Orville Chapman. His choice of mentor proved prescient as Chapman moved rapidly through the ranks of academia and achieved election to the National Academy of Sciences at an early age.
Stan's interests gravitated toward mechanistic studies of photochemistry in alpha-tropolones using his favorite tool, nuclear magnetic resonance spectroscopy (NMR). His intense interest in the rapidly-growing field of NMR permeated Stan's entire career.
After completing his Ph.D. at Iowa State in 1961, Stan was hired as an Assistant Professor at The University of Kentucky at about the time that the "new" Chemistry/Physics Building was completed. He was quite fortunate to begin his career in a new laboratory equipped with a spanking new Varian A-60 NMR spectrometer. The workhorse instrument served Stan's research and was the service instrument of the department for many years as well.
Stan was smart and gregarious, and so he soon developed collaborations with other UK faculty members both within and outside the Department of Chemistry, which led to a number of significant publications. Early in his career, he focused on the determination of coupling constants and their solvent dependence. With the availability of multinuclear Fourier Transform NMR instruments, Stan and his colleagues took advantage of the advanced instrumentation and data enhancement techniques to determine structures of many and varied complex molecules.
In the early 1980s, investigators in the UK Medical Center developed interests in the emerging field of Magnetic Resonance Imaging (MRI). Who better on campus to collaborate, consult, and advise these workers on the intricacies of magnetic resonance than the campus expert in the field, Stan Smith? Eventually, this relationship led to a cross appointment in the Department of Radiology and the formation of the UK Magnetic Resonance Imaging and Spectroscopy Center in 1985. At about the same time, Stan wrote an excellent and lucid feature article on the principles of MRI, which has served as a primer to chemists of every stripe on this incredibly important technique.
Stan's interests were certainly not confined to chemistry. He was a member of the UK Faculty Senate for many years, and he served as Chairman of the Senate Council. In 1970, following the shooting of four student anti-war demonstrators by the National Guard at Kent State University, hundreds of UK students demonstrated in response to the killings. A campus building was burned, although no one was hurt and the arsonist was never identified. As a result, Kentucky Governor Louis B. Nunn ordered The National Guard to campus. Several faculty members attended the demonstration observing, speaking to students, answering questions, and providing support, and of course, Stan was there doing his part. Fortunately, no one was injured except a student who sustained a bloody nose.
Stan's teaching was exemplary. His demeanor in the classroom was animated to say the least. His lectures, delivered flawlessly without notes, were punctuated by lively stories told as only Stan could tell them, with arms and hands in constant motion, he delivered creative and unforgettable analogies. One such analogy was his description of mass spectrometry as being akin to identifying the make and model of a car in a junk yard from outside a tall fence armed with only a hand grenade. I'll leave you to complete the analogy. His teaching led to two nominations in separate years for the UK Alumni Association Great Teacher award, the most prestigious teaching award afforded to UK faculty, notable because the nominations are made only by students. Stan was indeed a great teacher.
As suggested above, Stan was obsessed with the water. He loved boating and sailing, and he was an expert SCUBA diver and instructor. He taught several of his colleagues to dive, and they have told many hilarious stories of Stan's aquatic exploits. In 1997, Stan and his wife, Beth Church, moved to Florida to be close to the water. They made many trips around the Gulf Coast by boat, diving, and sightseeing throughout the area. For many years, Stan was a member of the Coast Guard Auxiliary, and he volunteered two days a week to run the communications center at the Coast Guard Station at Destin, FL. He taught various public safety boating, advanced communications, and navigation classes. He was proud to wear the Coast Guard uniform utilizing his vast knowledge of all things nautical in service of his country.
In addition to his real-world exploits on or near the water, Stan exercised his considerable manual skills to build a number of incredibly detailed model ships, all sailing craft. These models were beautifully crafted, and perhaps someday one or more of them will find a place of honor in a maritime museum. Stan was also a skilled carpenter, and when a job was to be done, he was a man possessed. His skill, intelligence, and tenacity served him well when he and his family built their first house in Lexington.
Stan Smith was a friend's friend. From his work with the All Chiefs, No Indians Moving Company that assisted faculty who were moving in, moving out, or moving from location to location in and around Lexington to his thoughtful, genial counseling of his younger colleagues struggling to negotiate the minefields of the academy, Stan was always there with a smile on his face and a song in his heart.
I shall close with a personal story of Stan (and Beth, of course) and their character and generosity. In the summer of 1985, my wife and I were building a house in the country, fall was in full color, and winter was coming on. The house wasn't finished, and we were beginning to worry about the impending weather. One Friday evening, a car pulled up our driveway, parked, and out popped Stan and Beth saying, "What do you want us to do?" For that weekend and many others throughout that fall and early winter, Stan, Beth, and Stan's son Michael were there for us, working day after day for long hours. Stan's skill, energy, and great friendship will never be forgotten. We loved Stan, and we will never forget his and Beth's kindness and generosity.
Fittingly, Stan was buried in the sea that he loved on November 13, 2021 near Destin, Florida. He is mourned by his wife of 38 years, Beth Church, son Michael (Trish), daughter Sharon, grandsons Ethan (Miranda) and Tyler, granddaughter Alexandra, daughter of late stepson Michael Hanke, and his many friends and colleagues.