By Richard LeComte 
LEXINGTON, Ky. -- The University of Kentucky's Air Force ROTC commissioned 15 Second Lieutenants on May 4. Capt. Nichole Nicholson, recruitment officer at UK's Air Force ROTC and assistant professor of aerospace studies, has identified four cadets who have excelled in their training.  
"All four of these women have been great examples of innovation, hard work and dedication in helping to push our cadet wing forward," Nicholson said. "I know they'll each continue to do the same when they enter active duty." 
These soon-to-be-commissioned officers have a variety of backgrounds and majors — everything from nursing to Arabic. They exemplify what's wildly possible for students wishing to pursue military studies at UK.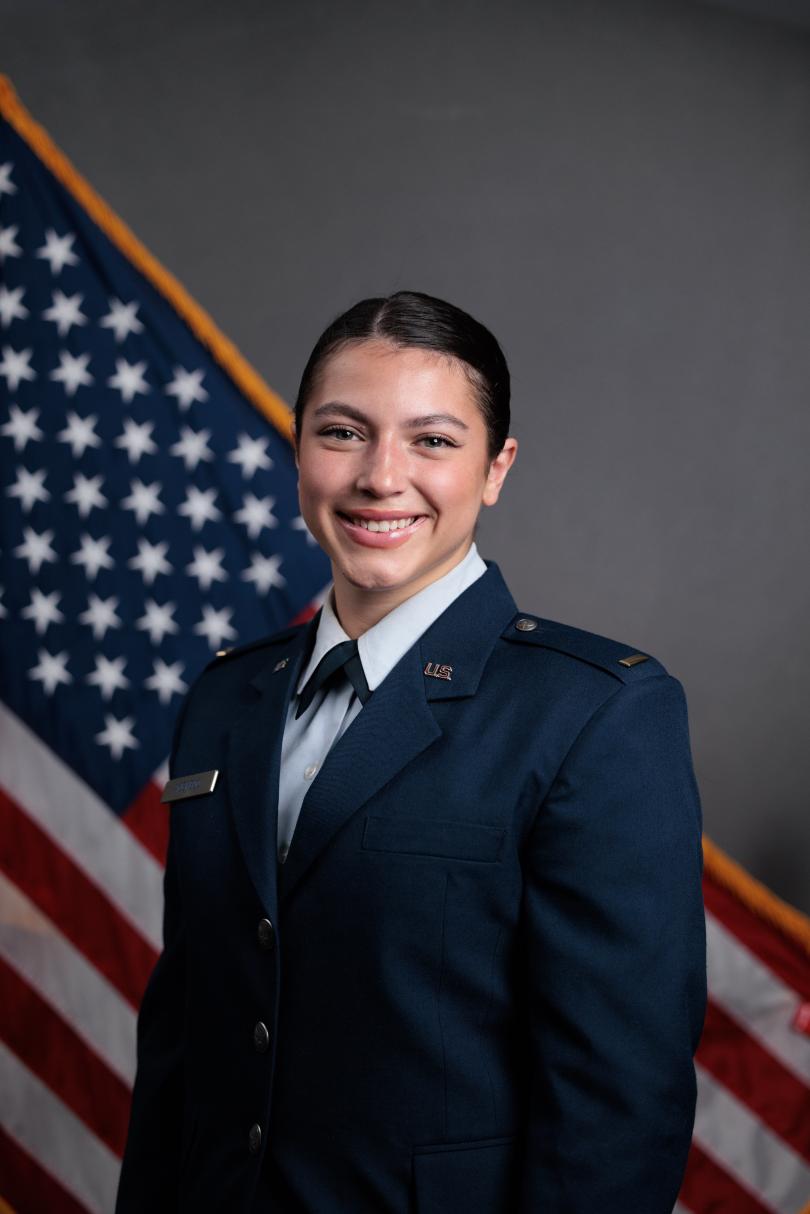 Julia Acevedo, Hurricane, West Virginia; neuroscience major.  
"Acevedo is currently our cadet wing commander meaning she is responsible for equipping, organizing and training our cadet wing of more than 80 cadets," Nicholson said. "She has been an active participant in the program since she's been here and has taken on several training roles as well as behind the scenes, support roles helping keep our cadet training and culture on track and aligned with the goal of our program: to commission capable leaders into the U.S. Air and Space forces. She had the opportunity last summer to return to AFROTC's summer field training to assist in the training of hundreds of ROTC cadets. This is an opportunity not many cadets receive because they are being entrusted to impart high training standards on the next class of leaders. On top of being active in our program, she is active in several student organizations on campus. She will begin her career as a pilot starting with training at Laughlin Air Force Base in Texas." 
Acevado said she and her colleagues still have down time for activities even as they put in up to 30 hours a week in the ROTC program. 
"A bunch of like in real sports, when we have free time for that," she said. "We're basically like normal college students in that regards, where we can still have our extracurriculars. Maybe not as much time for them. But you still get the opportunity for it." 
Addison Utterback, Franklin, Indiana; nursing major.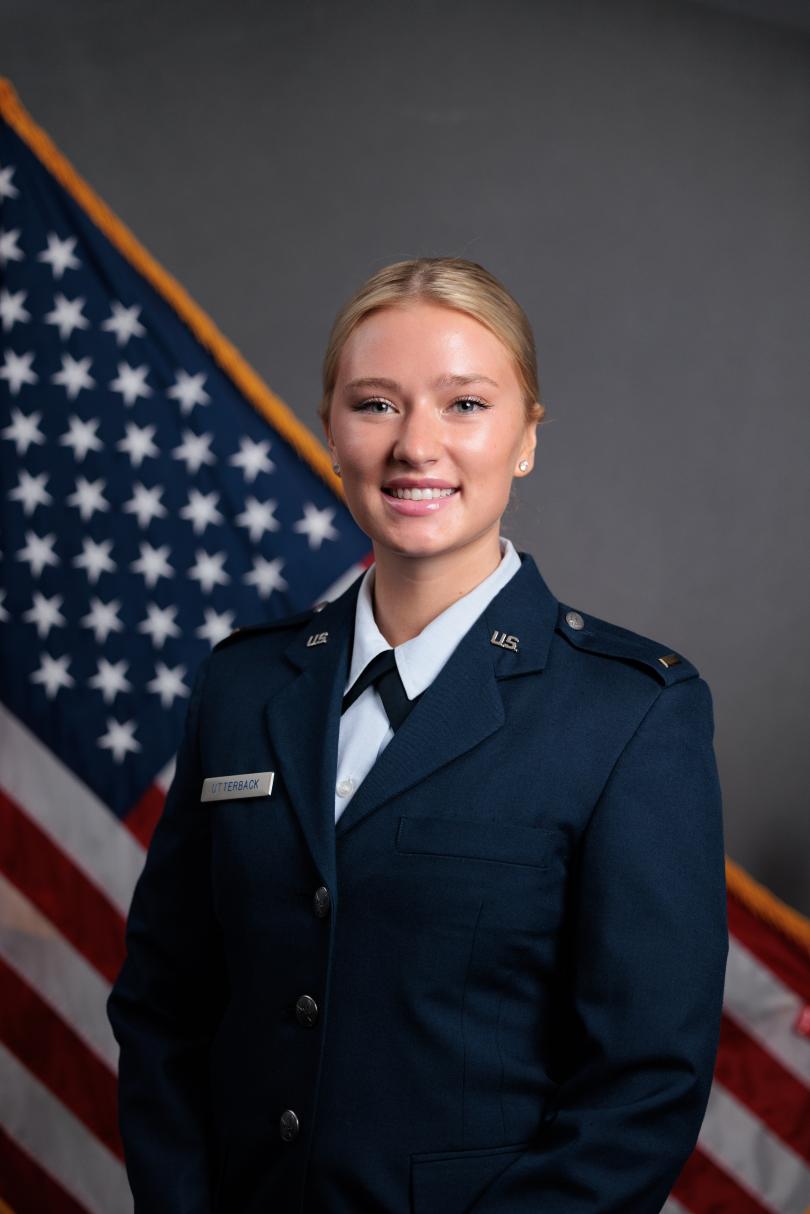 "Utterback is our Public Affairs squadron commander. In this role, she's responsible for our social media pages, our budget and our recruiting efforts. She has previously been responsible for some of our most cherished special projects like our Combat Dining In, a traditional Air Force unit event. Addison has been very involved with the training of our cadet wing and has assisted in ensuring our standards are kept high. Most impressively, beyond her high level of involvement with our program, she has been able to maintain a 4.0 CGPA as a Nursing student. I don't know of many college students that can be as active as she is and still be able to maintain such high academic standards. She will begin her career as a nurse starting with training in Florida, then moving on to Nellis Air Force Base in Las Vegas."  
She notes that the four cadets found a happy medium in schoolwork and ROTC training. 
"One of the things that sets us apart is we have a really good balance between our ROTC work and school," she said. "I think we're all very busy on both sides, and we probably set ourselves aside a part by being able to balance our activities." 
Abigail Janicki, Elizabethtown, Kentucky; chemistry major.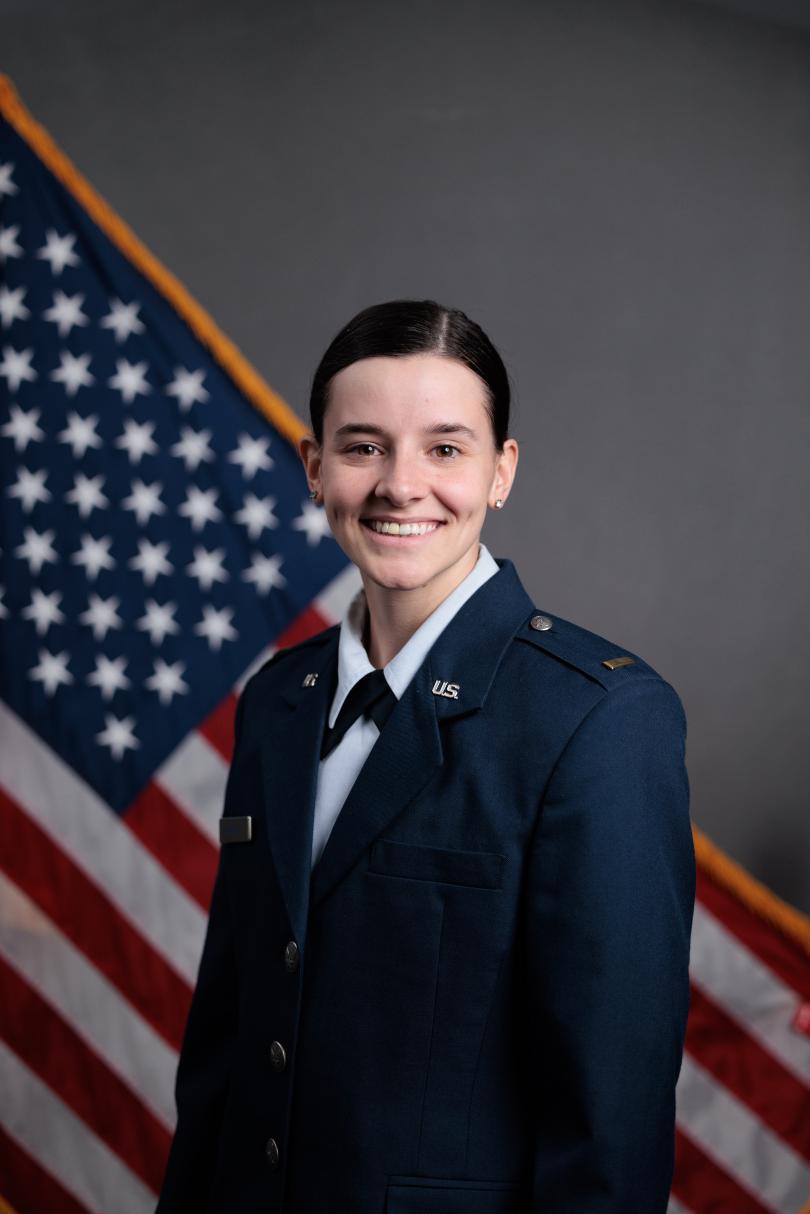 "Last spring, Janicki was our cadet vice wing commander and helped usher in fresh ideas for how to improve our operations," Nicholson said. "This semester, she's our GMC squadron commander and has been overseeing the training our underclassmen receive. Abigail has been a critical member of our wing; she helped keep training and the cadet wing operations firmly on track. She was recently selected to be a weather officer and will begin training in Monterey, California,. at the Naval Post Graduate School." 
Practical considerations led Janicki to Air Force ROTC, and she found that the program gave her confidence in her other studies. 
"I know for me personally, it was a way to pay for school, and my dad was in the Army, so I wanted to follow in his footsteps," she said. "Our instructors teach us that if we're going to say something, be confident in it. Be proud. And I think that shows in the way you talk in your classes." 
Allison Kessler, Bowling Green, Kentucky; Arabic and international economics major.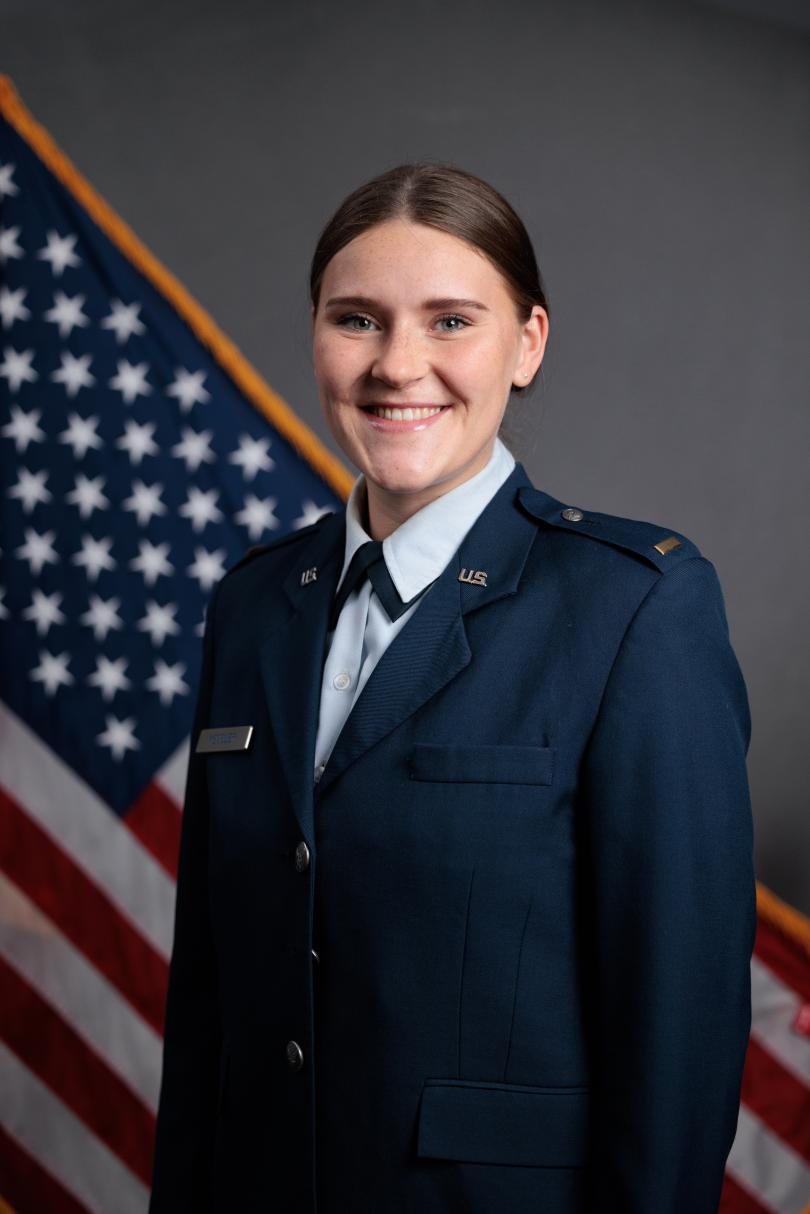 "Kessler has overseen cadet wing training as well when she was the operations group commander last semester," Nicholson said. "She helped in establishing a solid foundation for our freshmen and building up to the next level of training for our sophomores. She was also our wing physical fitness officer last spring, where she really whipped us all into shape. Allison is a great asset to the wing as she is a great out-front leader but she's also very willing to support from the behind the scenes in whatever way she can. She will be starting her career as a Security Forces officer at Luke Air Force Base in Arizona." 
Kessler said the Air Force ROTC training dovetails with her focus on Arabic as a major. 
"I didn't have the military on my radar at all," she said. "I have some family who are currently in the Air Force, and they talked to me about it, and they suggested that I should join. But it wasn't really something on my mind. I knew that I wanted to do a job that had meaning behind it. I was looking to go into diplomacy, because I'm an Arabic major, and I wanted to do something important in that way. But after COVID hit, I realized I needed to pay for college, so I looked into the ROTC and joined."