Seminars
Each month, and often more frequently, a chemist from industry or academia presents a seminar on his or her research as part of our Departmental Seminar Series. Ph.D. candidates who are close to graduation also present seminars on their work in Departmental or Divisional Seminars, and newer graduate students present within their division. For a list of upcoming seminars please see below.
---
Upcoming Chemistry Department Seminars
Tuesday, April 23, 2019 -

4:00pm

to

4:50pm
Speaker/Presenter: Priscilla Baker
Location: CP-114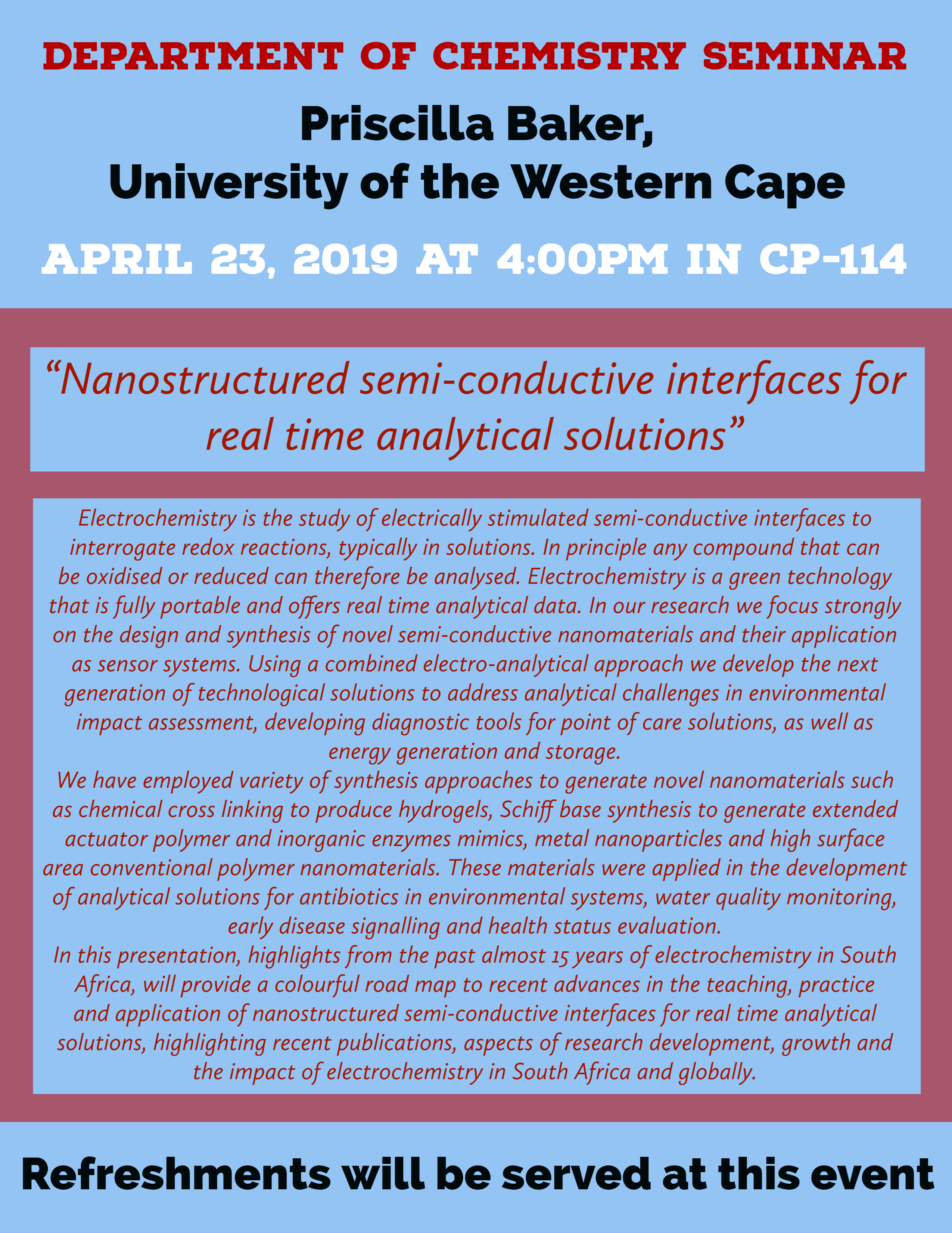 Friday, April 26, 2019 -

2:00pm

to

2:50pm
Speaker/Presenter: John Rohloff
Location: CP-114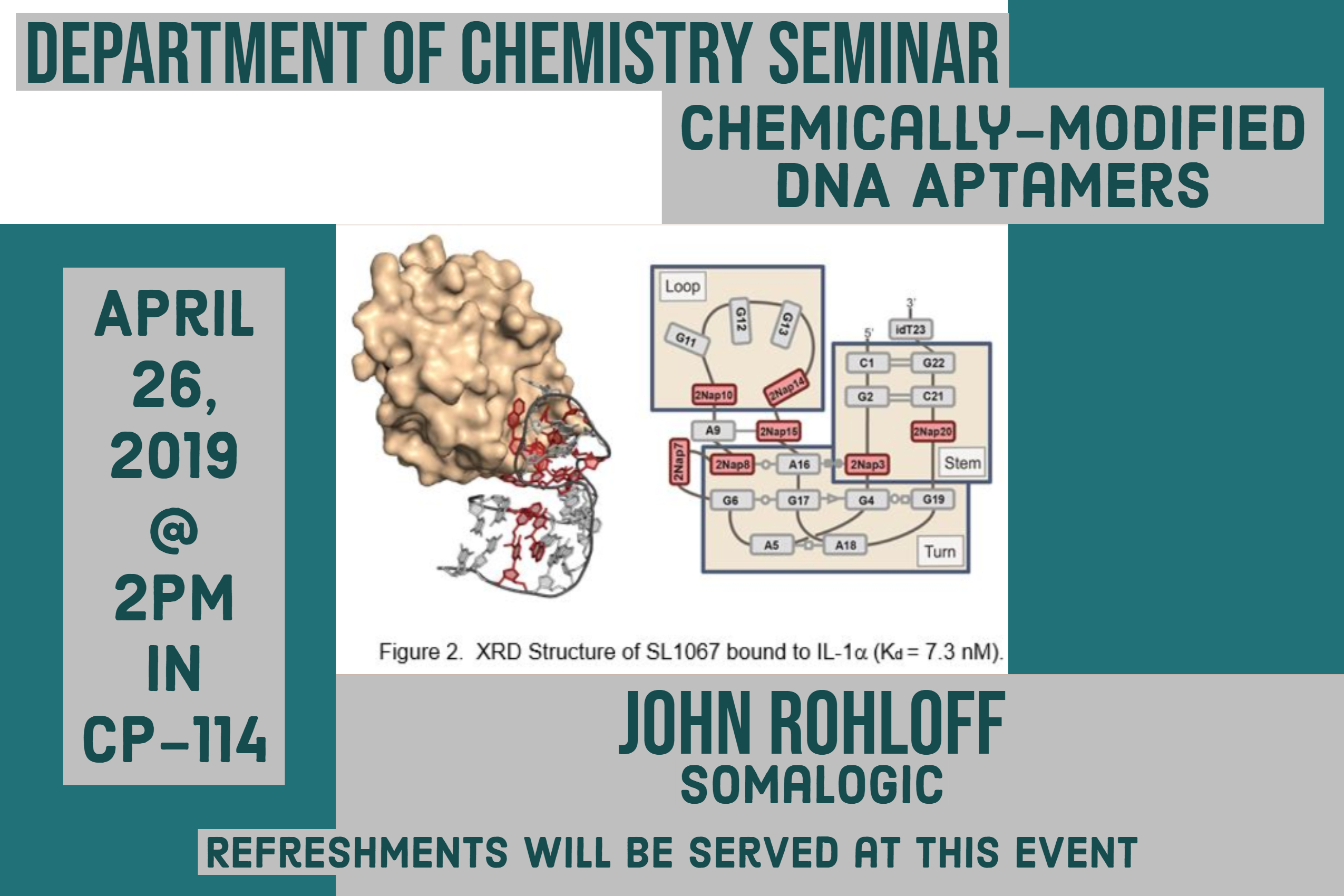 Friday, April 26, 2019 -

3:30pm

to

5:00pm
Speaker/Presenter:
Location: JSB 121

The Department of Chemistry hosts an annual Graduation Celebration and Awards Ceremony to recognize the outstanding acheivements of our students on an annual basis. This year we would like to recognize the following graduates of our PhD, Masters, and Undergraduate programs:
Doctor of Philosophy
Wenjin Cao
Kai Ding
Alexis Eugene
Zhen Fang
John Hoben
Daniel Kirchhoff
Ryan Loe
Faruk Moonschi
Anthony Petty
Daudi Saang'onyo
Yang (Vanessa) Song
Laura Walther
Zhihui Zhang
---
Other Seminars of Interest
UK Lectures at Regional Institutions 
Many of our faculty members are invited to universities across the continent.  You can find information about these lectures 
here
.  If you would like one of our faculty to present a lecture at your regional institution, with emphasis in reaching undergraduate audiences, please let us know by contacting the relevant faculty member.