By-design Molecular Architectures via Dynamic Covalent Synthesis
Date:
02/19/2021 -

4:00pm

to

5:00pm
Speaker(s) / Presenter(s):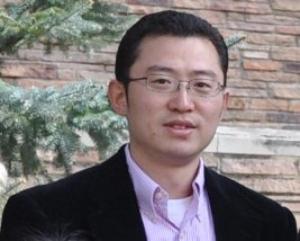 Wei Zhang
Department of Chemistry and Materials Science & Engineering Program
University of Colorado, Boulder, CO 80309
Abstract: Dynamic covalent chemistry (DCvC) has attracted tremendous research interest due to its unique reversible and adaptable nature, which enables constitutional change of molecular components and system responsiveness to environmental stimuli. This talk will focus on the Zhang group recent progress in design and synthesis of well-defined molecular architectures and functional materials through dynamic covalent chemistry, with a particular focus on alkyne metathesis. The development of a novel class of highly active multidentate alkyne metathesis catalysts with great functional group tolerance and long lifetime will be discussed. Under thermodynamically-controlled conditions, discrete complex functional molecules, such as molecular cages, can be efficiently constructed from simple building blocks. Crystalline polymers with long range structural order as well as responsive, malleable, and re-healable polymers can be obtained through dynamic covalent synthesis. These materials have shown a variety of important applications, such as light harvesting, controlled ultrafine nanoparticle synthesis, catalysis, and energy storage. Our results illustrate how the thermodynamically controlled DCvC can be utilized to construct target-specific organic functional materials with structural control on molecular level and enable their practical applications.
Research: https://www.colorado.edu/lab/zhanggroup/