by Whitney Hale
(May 27, 2014) — University of Kentucky Office of External Scholarships has announced that four UK students have been selected as recipients of Fulbright U.S. Student Program scholarships. The UK recipients are among approximately 1,800 U.S. citizens who will travel abroad for the 2014-2015 academic year through the prestigious program.
The Fulbright Program is the flagship international educational exchange program sponsored by the U.S. government and is designed to increase mutual understanding between the people of the United States and the people of other countries. The primary source of funding for the Fulbright Program is an annual appropriation made by the U.S. Congress to the U.S. Department of State, Bureau of Educational and Cultural Affairs. Participating governments and host institutions, corporations and foundations in foreign countries and in the U.S. also provide direct and indirect support.
Recipients of Fulbright grants are selected on the basis of academic or professional achievement, as well as demonstrated leadership potential in their fields. The program operates in more than 155 countries worldwide.
The UK students awarded Fulbright grants for graduate study, research or teaching assistantships are: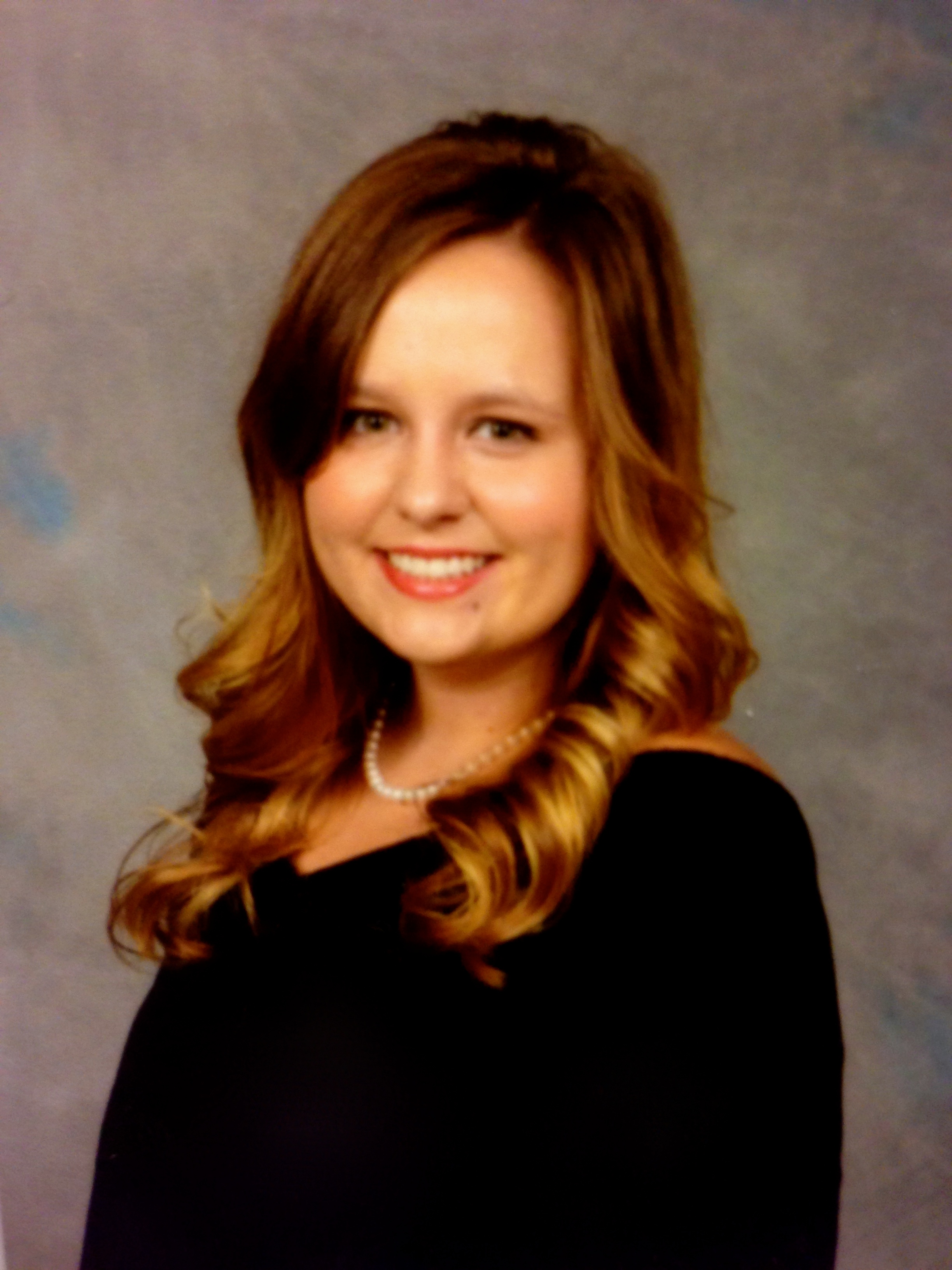 Hannah Christine Drake, the daughter of Elizabeth and John Drake, of Frankfort, Ky., received her bachelor's degree in political science from UK on May 10. Drake also has a minor in Spanish. The UK graduate, who previously participated in the English Language Learner program at a local elementary school, received a Fulbright English Teaching Assistantship (ETA), which will allow her to teach English in Macau for one year.
Drake, who previously studied abroad in Seville, Spain, and traveled to many parts of Europe and North Africa, chose to apply for the assistantship in Macau to push herself out of her comfort zone.
"Given my Spanish-speaking abilities and my minor in the Spanish language, it seemed natural to return to Spain or another Spanish-speaking country in South America. However, these options seemed a little too safe and familiar. Many aspects led me to choose to apply to Macau, including my desire to learn Cantonese and the interesting fusion of Portuguese and Chinese cultures present in the region. There is a deep and complex history in this region of the world," Drake said.
While in Macau, Drake hopes to serve as an ambassador both in and outside of the classroom. "I plan to engage myself locally in Macau through local shelters, particularly women and children's shelters, and food banks during my time outside class."
Upon completion of her Fulbright ETA Assistantship, Drake plans to attend UK College of Law. In the future, she would like to pursue a career with an international nonprofit group that satisfies her passion for service, the law and international affairs.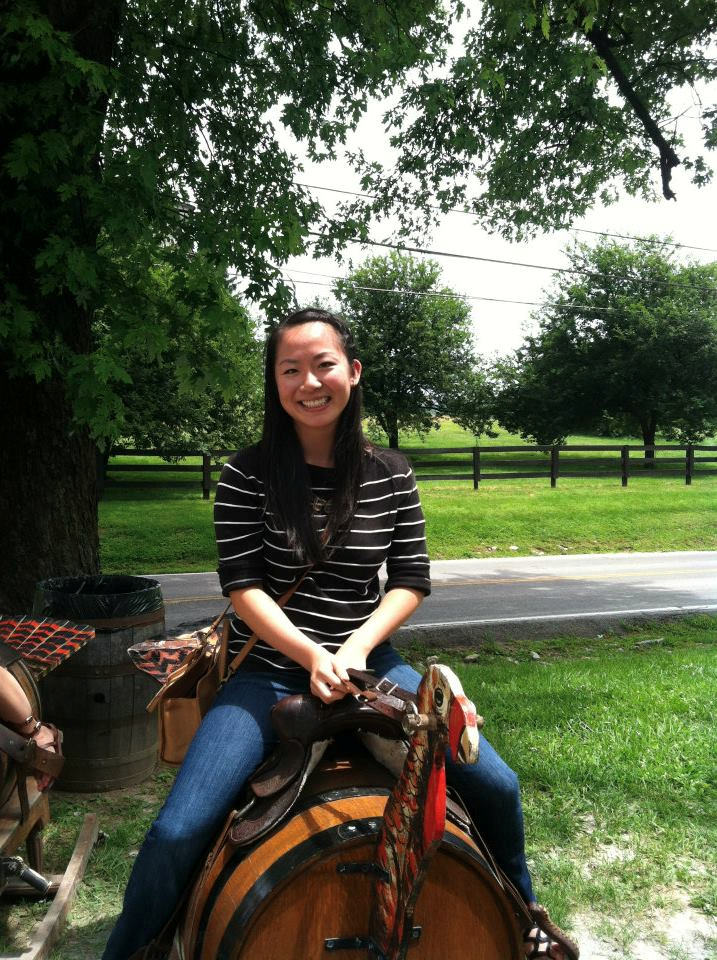 Chia Hong, the daughter of Fang Du and Boi Hong, of Lexington, received her bachelor's degree in psychology and international studies from UK on May 10. Hong, who was a UK Honors Program member, received a Fulbright ETA which will allow her to teach English in Taiwan for one year.
"Not only will I teach English in an elementary school, but I will also get the opportunity to immerse myself in Taiwanese culture and develop my Chinese language skills. I will also serve as a cultural ambassador, helping to foster mutual understanding between Americans and people in Taiwan," Hong said.
Working with elementary students in Taiwan won't be a shock for Hong who studied elementary students as part of undergraduate research she participated in at UK. "I worked with Dr. Christia Brown on a research project examining the development of Latino elementary students' ethnic identity and perceptions of discrimination across school contexts, as well as its effects of academic outcomes."
In addition to Brown's research, Hong has also served as a research assistant in the lab of Richard Milich, a Provost's Distinguished Service Professor in the Department of Psychology, who research includes story comprehension interventions for children with ADHD.
Upon completion of her Fulbright ETA Assistantship, she plans to attend graduate school for psychology.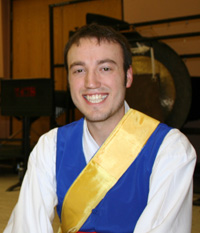 Tanner Jones, the son of Curtis and Suzanne Jones, of Lexington, received his bachelor's degree in vocal performance from UK in 2009. A current doctoral candidate in ethnomusicology at UK School of Music, Jones will use his Fulbright grant to travel to Jeju Island, South Korea, to research the music of Jeju's shamanic rituals.
Jones, the son of music educators, has always been fascinated by world music and has played and/or studied music from Korea, China, Thailand and Indonesia, as well as bluegrass and old time music from America. His studies with Donna Kwon, assistant professor of ethnomusicology, helped build his interest in Korean music.
"After I graduated with my bachelor's degree, I was encouraged by my professor, Dr. Kwon, to travel to South Korea. There, I became even more entranced by the music that Dr. Kwon had previously introduced to me, and I decided to return to pursue a degree in ethnomusicology so that I might continue to study the music of the world," Jones said.
After completing his doctoral degree, Jones would like to teach ethnomusicology at the collegiate level. "My dream job would be finding a school with little or no world music instruction, where I would be able to build up a program that could expose students to new and different ideas from other cultures, and hopefully spark a similar love for different musical cultures."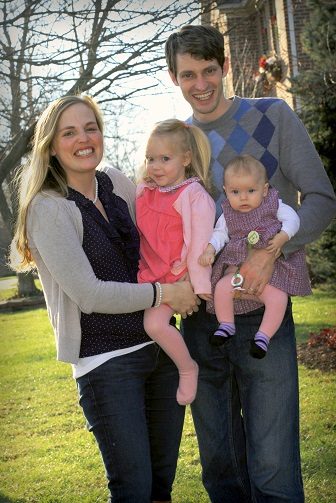 Ryan Voogt, the son of Donald and Jean Voogt of Hilbert, Wis., holds a bachelor's degree in civil engineering from Calvin College and a master's degree in Russian, East European and Eurasian studies from University of Michigan. A current doctoral candidate in history at UK Department of History, Voogt will use his Fulbright grant to complete his dissertation research in Romania. Joining him in Romania will be his wife, Dr. Shannon Voogt, a family medicine doctor and assistant professor of family and community medicine, and daughters Esther and Edith.
Voogt's interest in Romania was sparked during his undergraduate years. "I went on two college wind ensemble tours of Eastern Europe and eventually volunteered two times in Romania for several months. These experiences vastly increased my fascination with the region, languages, peoples and their history."
Upon completion of his doctoral degree, Voogt would like to teach at the collegiate level. "I hope to finish my dissertation over the next couple of years and find a teaching position at a liberal arts college, ideally in the Bluegrass region."
In addition to the university's four students awarded Fulbright grants, one other UK student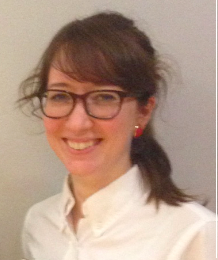 was named as an alternate for a Fulbright grant. UK's alternate is Danielle Boucher, a 2012 Spanish graduate and former Honors Program member from Bowling Green, Ky., considering teaching English in the Dominican Republic.
Since its establishment in 1946 under legislation introduced by the late U.S. Senator J. William Fulbright of Arkansas, the Fulbright Program has given approximately 325,400 students, scholars, teachers, artists and scientists the opportunity to study, teach and conduct research, exchange ideas and contribute to finding solutions to shared international concerns. Fulbright alumni have achieved distinction in government, science, the arts, business, philanthropy, education and athletics and won such prestigious honors as the Nobel Prize, Pulitzer Prize, MacArthur Foundation Award and the U.S. Presidential Medal of Freedom. The Fulbright U.S. Student Program is administered by the Institute of International Education. For further information about the Fulbright Program, visit the website.
UK students who are U.S. citizens can apply for the Fulbright U.S. Student Program scholarships through the university's Office of External Scholarships (OES). Students interested in applying for a Fulbright should contact Pat Whitlow, director of OES. Part of the Academy of Undergraduate Excellence within the Division of Undergraduate Education, OES assists current UK undergraduate and graduate students and recent alumni in applying for external scholarships and fellowships funded by sources (such as a nongovernment foundation or government agency) outside the university. These major awards honor exceptional students across the nation. Students who are interested in these opportunities are encouraged to begin work with OES well in advance of the scholarship deadline.