By Erin Holaday Ziegler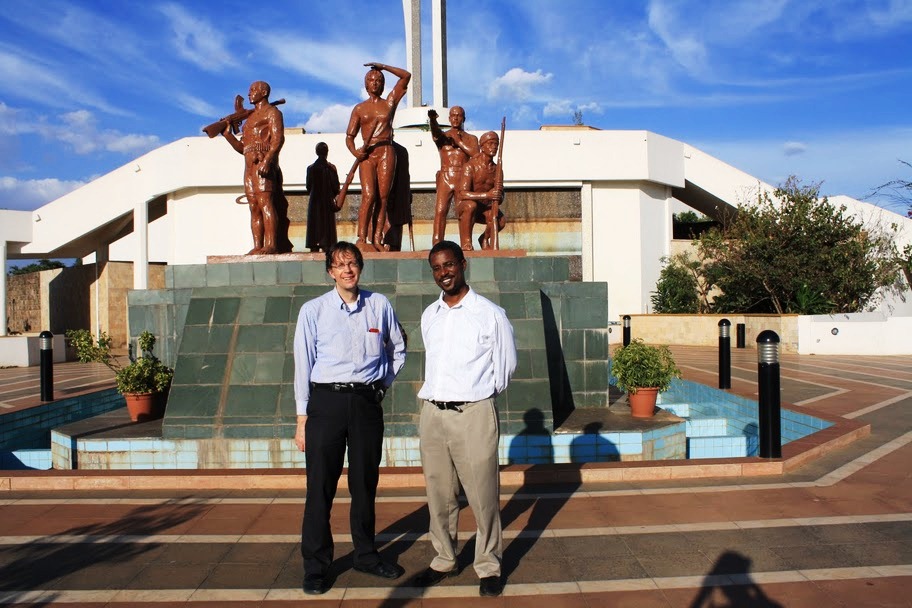 A University of Kentucky statistics professor's summer teaching trip to Addis Ababa, Ethiopia was the final component in forming an international partnership between UK and a newly merged higher education institution at the source of the Blue Nile.
College of Arts and Sciences statistics Professor Arne Bathke oversaw the signing of the partnership agreement between UK and Bahir Dar University during a scholarly visit to Africa in May, The agreement establishes international faculty, student, study abroad and research collaboration for years to come.

"I didn't expect the partnership to happen so quickly," said Susan Carvalho, associate provost for international programs. "This sustained relationship makes applying for future grants and funding much easier for us."
While Bathke made the final preparations, UK's connection with Bahir Dar was a long time coming.
Joseph Berger, professor and chair of UK's Department of Neurology, has been actively addressing HIV/AIDS issues in east Africa since 1999, teaching at Ethiopia's largest university in Addis Ababa.
In 1999, Berger and Enawgaw Mehari, an Ethiopian native and then-UK neurology resident, chaired a colloquium in Addis Ababa on "The Challenges of AIDS in Africa." The colloquium, sponsored by the United Nations, was "the first international AIDS conference in east Africa," Berger said.  "At that time, the Ethiopian government was not prepared to admit that AIDS was a problem."
As a result of the groundbreaking conference, Berger became a founding member of People to People, an international, nongovernmental organization providing health and education support, as well as support for social and economic development in Ethiopia; Mehari runs a People to People chapter caring for those with HIV in the region.
Berger also recognized that Ethiopia, a country of more than 8 million people, had only about eight trained neurologists. To address this shortage, the Mayo Clinic took steps to establish a neurology program at Addis Ababa University, and UK became a devoted partner in those efforts.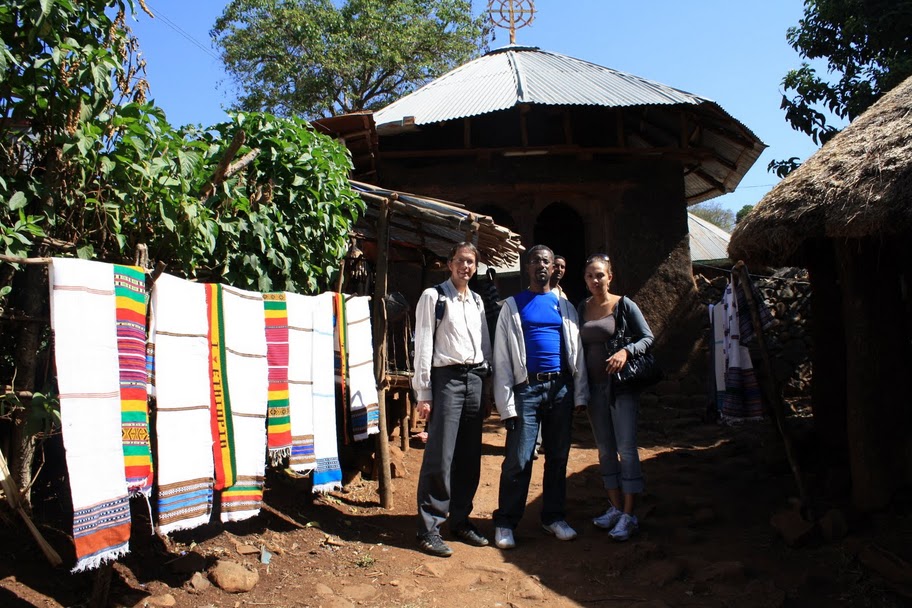 Berger, along with his colleagues and residents, visits the program regularly to teach, and that groundwork paved the way for UK Provost Kumble R. Subbaswamy's visit to Ethiopia with a People to People delegation in February. Robert J. Baumann and John Slevin represented the neurology department at UK, in addition to representatives from Stanford University and the Mayo Clinic.
The provost visited with the leadership at Addis Ababa and spoke to a local publication about the potential that exists to further UK's Ethiopia connections.
"[If] the problems that people face are global, then research also has to be [done with] global perspective," Subbaswamy told The Reporter. "Our students need to have opportunities to go into an environment where they will…learn from interacting with people."
Mehari knew about Bahir Dar's need for a partner university and about its up-and-coming medical school. "Bahir Dar recently merged its campuses, and the university is well positioned to grow, but it also could use a partner in the area of faculty and staff development," explained Carvalho.
"Most faculty members don't have doctorates in statistics," added Bathke, who taught a master's statistics class at Addis Ababa. "My students this summer were from all over Ethiopia; as of now, there is no statistics doctoral program in the country."
As the personal connections between Bahir Dar and UK grew, Carvalho asked Bathke to visit the university, while he was in Addis Ababa.
Bathke originally traveled to Ethiopia at the request of statistics colleague and Ethiopian native Solomon W. Harrar.
"I do some of my best research with Solomon, and although he currently works at the University of Montana, he asked me to join him in Addis this summer," explained Bathke. "I was more than happy to teach, and the additional trip to Bahir Dar was wonderful."
Bahir Dar, a world historic site, is the only city in Ethiopia on a major lake. The university has more than 45,000 students and over 53 undergraduate and 30 graduate programs.
After a tour of the city and the surrounding natural terrain, Bathke knew that Bahir Dar would be a good fit for Kentucky.
"We see Africa as one continent, but there's a lot more than meets the eye," said Bathke, who also visited South Africa this summer. "I hope that our students can take classes in Bahir Dar; I want to teach classes there, but also bring Ethiopian students and faculty to UK."
Bathke and Carvalho have high hopes for faculty training, joint research and video conferences in public health, and cooperation in applied statistics and energy, among other disciplines.
Carvalho sees the opportunity for a cutting edge study abroad program as well. "Our students want to travel to developing countries. They want to make a difference," she said. "Ethiopia is a great candidate for partnership; it's a stable country, with opportunities for international collaboration, and students can speak English."
UK is pursuing similar partnerships with universities in India and Israel. Faculty and students interested in furthering connections with Ethiopia can contact Carvalho at carvalho@email.uky.edu.