Location:
UK Appalachian Center
Speaker(s) / Presenter(s):
Kathryn Engle and Jasper Waugh-Quasebarth
This SWAP (Sharing Work on Appalachia in Progress) event will feature talks by two recipients of 2016 UK Appalachian Center Eller and Billings Student Research Awards.  Kathryn Engle presents Stinking Creek Stories: Life, Agriculture, and Community in Rural Southeastern Kentucky; Jasper Waugh-Quasebarth presents "You can make a tree sing: that's the magic": Musical Instrument Makers and the Re-enchantment of Livelihood and Material in West Virginia.  Both awardees are UK Graduate Students.  This is a free event for UK Students, Faculty, and Staff!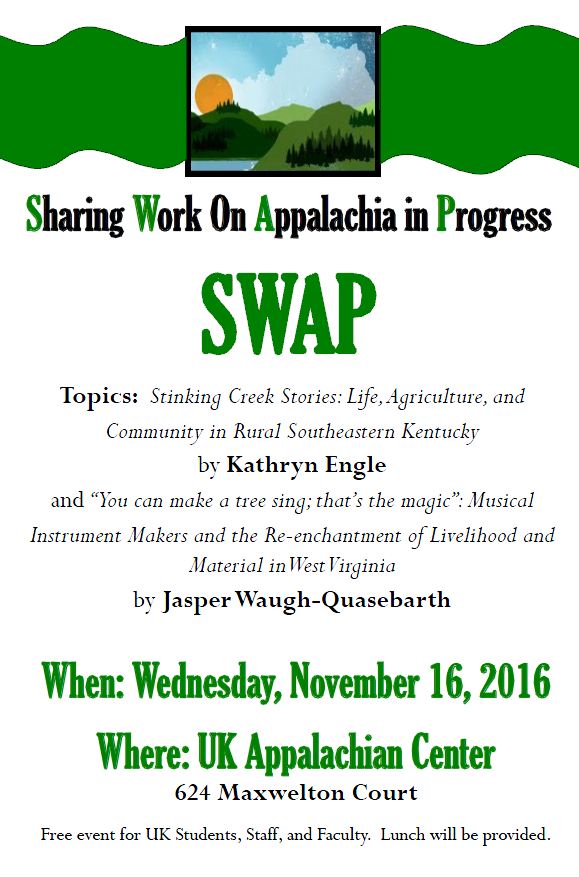 Type of Event (for grouping events):