Location:
UK Appalachian Center
Speaker(s) / Presenter(s):
Julie N. Zimmerman
Please, join us as we welcome Julie N. Zimmerman for a SWAP (Sharing Work on Appalachia in Progress) Talk here at the UK Appalachian Center on Wednesday, September 14, 2016 from 12 p.m. to 1:30 p.m.  Dr. Zimmerman is a Coughenour Professor of Rural Sociology and works with the Departments of Sociology, Community and Leadership Development, and Appalachian Studies.  Her talk is entitled Appalachia Kentucky Up Close: Population Trends and Projections for Eastern Kentucky Counties.  This is a free event for UK Students, Faculty, and Staff!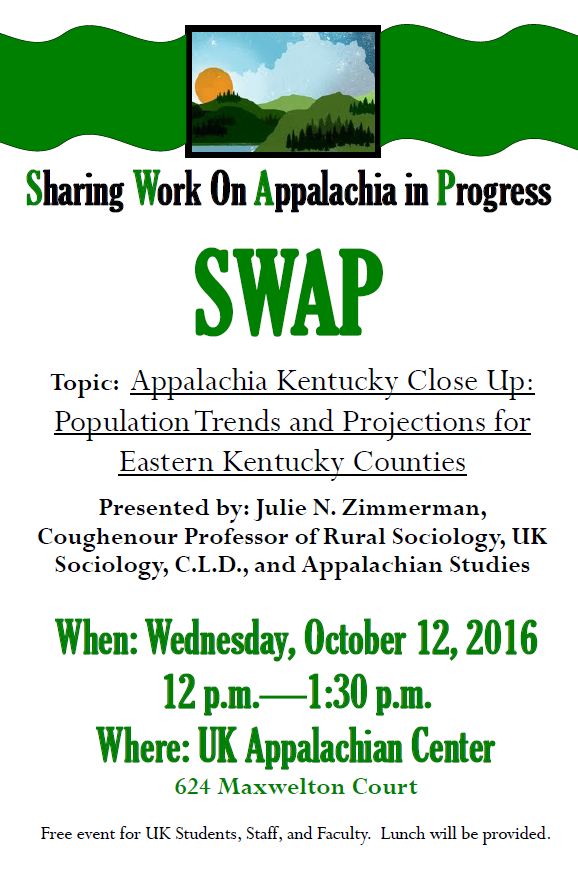 Type of Event (for grouping events):