By Whitney Hale
(July 8, 2015) — University of Kentucky Office of Nationally Competitive Awards has announced that a seventh UK student has been named a recipient of Fulbright U.S. Student Program scholarships. The UK recipients are among more than 1,900 U.S. citizens who will travel abroad for the 2015-2016 academic year through the prestigious program.
The Fulbright Program is the flagship international educational exchange program sponsored by the U.S. government and is designed to increase mutual understanding between the people of the United States and the people of other countries. The primary source of funding for the Fulbright Program is an annual appropriation made by the U.S. Congress to the U.S. Department of State, Bureau of Educational and Cultural Affairs. Participating governments and host institutions, corporations and foundations in foreign countries and in the U.S. also provide direct and indirect support.
Recipients of Fulbright grants are selected on the basis of academic or professional achievement, as well as demonstrated leadership potential in their fields. The program operates in more than 160 countries worldwide.
The UK students awarded 2015 Fulbright grants for graduate study, research or teaching assistantships are:
Brittany Cook Barrineau, a doctoral student in geography, who will do research in Jordan;
Donavyn Coffey, a 2015 agricultural biotechnology graduate, who will do research in Denmark;
Zachary Laux, a 2015 mathematical economics and international studies graduate, who will teach in Malaysia;
Breauna Oldham, a 2015 international studies graduate, who will teach in South Korea.
Brittney Woodrum, a 2015 arts administration and Spanish graduate, who will teach in Mexico; and
Callie Zaino, a 2015 communication sciences and disorders and Spanish graduate, who will teach in Spain.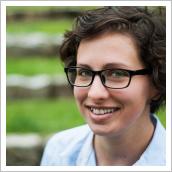 Brittany Cook Barrineau, the daughter of Karen Cook, of Manassas, Virginia, and Glenn Cook, of Baltimore, Maryland, received her bachelor's degree from University of Mary Washington and a master's degree from University of South Carolina.
The UK geography doctoral student will use her Fulbright grant to study media and colloquial Arabic in Jordan, as well as begin her dissertation research in which small-scale olive producers engage in and respond to the global olive oil market.
"Specifically, I will focus on efforts in Jordan that have suggested using organic production, fair trade and even tourism to bring greater profits to farmers," Barrineau said.
Barrineau's interest in geography started during her undergraduate years. "I took a world regional geography class as an elective and fell in love with the way in which geography brings together so many different topics such as the environment, politics, culture and economics. Over the years, I've found geography to be an important way to examine the ways in which people, goods and ideas move across the world and affect each other."
Upon completion of her doctoral degree, Barrineau plans on applying for academic jobs.
"I enjoy teaching undergraduates because I think that work in geography helps students think differently and challenge assumptions about their place in and relationship to the world," the Fulbright Scholar said.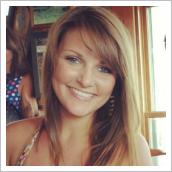 Donavyn Coffey, the daughter of Allison and Troy Coffey, of Russell Springs, Kentucky, received her bachelor's degree in agricultural biotechnology from UK on May 9. While at UK, Coffey participated in undergraduate research with Bluegrass Advanced Materials and was a member of the Ag Biotech Club. She also participated in internships with the Kentucky Department of Agriculture and Alltech.
Coffey will use her Fulbright grant to do graduate study in molecular nutrition and food technology at Aarhus University in Aarhus, Denmark, while also experiencing how another culture approaches food and health.
"I will get to be immersed in Danish culture and have the opportunity to better understand what sets their public health apart from that of the United States. It is sure to be a fantastic, two-fold approach to education," Coffey said.
The Fulbright Scholar's life experiences heavily influenced Coffey's areas of study. Growing up on a farm and seeing the hard work her parents put in led her to her degree in agricultural biotechnology. Coffey's own diagnosis of epilepsy helped influence her new studies. "The fact that I was able to manage my own epilepsy with dietary changes is definitely what convinced me of the power of nutrition and made me want to study molecular nutrition with my Fulbright."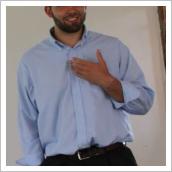 Zachary Laux, the son of Becky and Charlie Laux, of Elizabethtown, Kentucky, received his bachelor's degrees in mathematical economics and international studies in May. His Fulbright ETA will fund a year of teaching English in Malaysia.
A member of the Honors Program, Laux participated in undergraduate research at UK. He studied the economic, public health and environmental benefits of informal waste pickers (IWPs) in Kampala, Uganda, to attempt to attach a monetary value to the work that IWPs do day in and day out. "Through this research, I determined that cooperatives improve the income levels of IWPs through the transmission of collection techniques and selling recyclable materials in bulk."
Study abroad in Kampala piqued Laux's interest in development economics and international development. It was trips to Atlanta, Nicaragua and Ghana with UK Alternative Service Breaks that solidified a passion for serving others. Laux hopes that passion for service and his quantitative abilities is what will make him a success in the international development field.
Upon completion of his Fulbright ETA, Laux plans to pursue a master's degree in international affairs or international economics.
Breauna Oldham, the daughter of Savella Hardin of Louisville, Kentucky, received her bachelor's degree in international studies and a certificate in global studies in May from UK. Her Fulbright ETA will fund a year of teaching English to elementary school students in South Korea.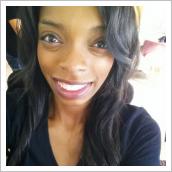 "The Fulbright will afford me with the opportunity to increase my language ability, learn about the culture, learn how to teach English effectively, and become familiar with the education system in Korea," Oldham said.
Oldham already has some experience working with native speakers during an exchange program in South Korea. She worked in the English Lounge at Chung Ang University and would have conversations with native Korean students who wanted to practice speaking English with a native English speaker. "During my time working there, I realized how much students strived to learn English and how it could affect the school they go to, or job they get, after graduating college."
Interested in learning about other cultures since middle school, Oldham decided to study international studies at college. Though she has an interest in all countries, she specialized in Asia studies in her major and wrote her capstone paper on the Kwangju Uprising in Kwangju, South Korea, in 1980.
Upon completion of her Fulbright ETA, Oldham plans to pursue Korean studies at a graduate school in South Korea.
Brittney Woodrum, the daughter of Jim and Sherry Woodrum of Winchester, Kentucky, received her bachelor's degrees in arts administration and Spanish in May.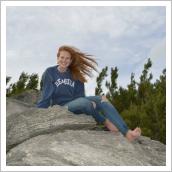 "I selected arts administration because it offers the perfect blend of arts entrepreneurship mixed with mission based nonprofit efforts. I chose Spanish because of my love for languages and my deep desire to further my understanding of the world and different cultures around us," said Woodrum, who believes her studies will be an asset as she uses her Fulbright ETA to fund a year of teaching English in Mexico.
At UK, Woodrum was quite active. She studied abroad in Spain and participated in the Disney College Program. She also has had the privilege of presenting art history research at the Arts in Society conference in Rome, Italy.
Woodrum's majors have become gateways in which she can fulfill her passion for philanthropy and the arts, as well as her desire to learn about everything around her. She also believes her work with the Governor's Scholars Program for the past three years has been a huge influence on her love for learning. The program has given her opportunities to work with students of different backgrounds and given her hands on experience with teaching and tutoring, which should also come in handy during her time in Mexico.
Upon completion of her Fulbright ETA, Woodrum plans to apply for the Peace Corps and hopefully work for nonprofit whose mission deals with humanitarian and environmental issues.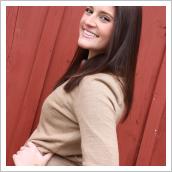 Callie Zaino, the daughter of Cynthia and Richard Zaino, of Lexington, earned her bachelor's degrees in communication sciences and disorders and Spanish, as well as a certificate in global studies from UK in May. Her Fulbright ETA will cover a year of teaching English in Spain.
Zaino's college studies were influenced by her own obstacles and opportunities as a child. A speech impediment's impact on the graduate would lead to her studies in communication sciences and disorders. On the other hand her Spanish degree would become a natural fit after participating in Fayette County Public School's Spanish Immersion Program at Maxwell Elementary School, Bryan Station Middle School and Bryan Station High School.
While at UK, an internship abroad advanced those passions. In the summer of 2014, Zaino participated in an internship at a Bilingual Educational and Learning Center in Lima, Peru, which provided her the opportunity to work with a Spanish speech-language pathologist. "The immersive setting allowed me to witness therapy sessions in Spanish for the first time. While abroad, I was able to observe and participate in therapy sessions. Exposure to communication disorders in Peru emphasized to me that there exists a need for speech therapy, across all cultures and languages," Zaino said.
Upon completion of her Fulbright ETA, Zaino plans to attend graduate school for communication sciences and disorders. She also will pursue further certification to receive a bilingual/multicultural certificate, which will provide her the education and experience needed to specialize in working with Spanish speaking clients. "I desire to work as an elementary school speech-language pathologist, working with children with communication difficulties and performing therapy in both English and Spanish."
Since its establishment in 1946 under legislation introduced by the late U.S. Senator J. William Fulbright of Arkansas, the Fulbright Program has given approximately 360,000 students, scholars, teachers, artists and scientists the opportunity to study, teach and conduct research, exchange ideas and contribute to finding solutions to shared international concerns. Fulbright alumni have achieved distinction in government, science, the arts, business, philanthropy, education and athletics and won such prestigious honors as the Nobel Prize, Pulitzer Prize, MacArthur Foundation Award and the U.S. Presidential Medal of Freedom. The Fulbright U.S. Student Program is administered by the Institute of International Education. For further information about the Fulbright Program, visit the website http://eca.state.gov/fulbright.
UK students who are U.S. citizens can apply for the Fulbright U.S. Student Program scholarships through the university's Office of Nationally Competitive Awards. Part of the Academy of Undergraduate Excellence within the Division of Undergraduate Education, the office assists current UK undergraduate and graduate students and recent alumni in applying for external scholarships and fellowships funded by sources (such as a nongovernment foundation or government agency) outside the university. These major awards honor exceptional students across the nation. Students who are interested in these opportunities are encouraged to begin work with Pat Whitlow at the Office of Nationally Competitive Awards well in advance of the scholarship deadline.