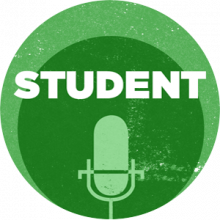 Rachel Hensley didn't always know she wanted to study political science, but she found that the University of Kentucky's College of Arts and Sciences had much to offer her both as a student finding her way, and as a Spanish language major. The broad variety of classes offered at UK and through the A&S college allowed Hensley the breathing room to work her way toward where she wanted to be.
In this podcast, Rachel joined us by phone to talk about her time as a pre-law student, what law school is like at the University of Cincinnati, and a few bits of advice for students who want to pursue a career in law. 
This podcast was produced by Cheyenne Hohman.

This work is licensed under a Creative Commons Attribution-NonCommercial-ShareAlike 3.0 Unported License.