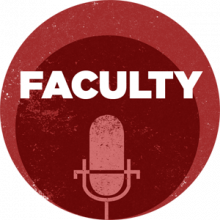 The Department of Political Science is excited to welcome professor Tiffany Barnes to its faculty!
Professor Barnes joins us this fall to continue studying Latin American politics, political institutions, and women in politics. Her most recent research investigates the legislation practices of male and female representatives in the Argentinian government. For clues to how men and women legislators may represent their female constituents differently, Barnes examined representatives' behavior and preferences over a 16-year sample.
This podcast is part of a series highlighting the new faculty members who joined the College of Arts and Sciences in the fall 2012 semester.
Produced by Stephen Gordinier.

This work is licensed under a Creative Commons Attribution - Non-Commercial - Share-Alike 3.0 Unported License.