Texas A&M University Press has recently published Texas Riparian Areas. According to TAMU Press's blurb: 
Riparian areas—transitional zones between the aquatic environments of streams, rivers and lakes and the terrestrial environments on and alongside their banks—are special places. They provide almost 200,000 miles of connections through which the waters of Texas flow. Keeping the water flowing, in as natural a way as possible, is key to the careful and wise management of the state's water resources.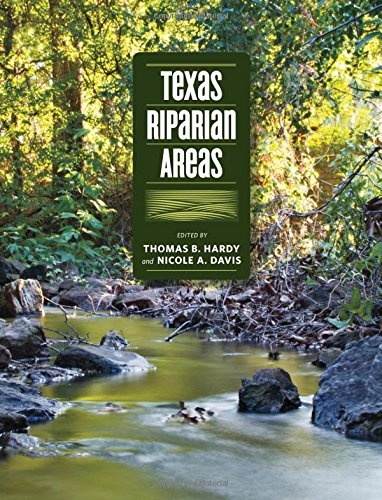 Texas Riparian Areas evolved from a report commissioned by the Texas Water Development Board as Texas faced the reality of over-allocated water resources and long-term if not permanent drought conditions. Its purpose was to summarize the characteristics of riparian areas and to develop a common vocabulary for discussing, studying, and managing them.
I authored two chapters -- one on stream buffers, and one on riparian geomorphology. There are also chapters on riparian soils, vegetation, management, and landowner assistance. These are framed by integrated overviews on riparian ecosystems, and management issues in the Texas context. 
Texas is a big place, with environments ranging from deserts to subtropical swamps, and a lot in between. Thus, even though the book's emphasis is on Texas, I think a lot of the book will be relevant elsewhere, too. 
You can order, or learn more about it, here.