Location:
Patterson Office Tower, 18th Floor
Speaker(s) / Presenter(s):
Vance Byrd
Professor Byrd is a scholar of nineteenth-century German literature who investigates how literary and print history intersect with the history of visual media. In addition to his first book, A Pedagogy of Observation: Nineteenth-Century Panoramas, German Literature, and Reading Culture (Bucknell UP, 2017), he has published on topics related to the history of books and periodicals, museum studies, environmental humanities, commemoration, and graphic novels. His research has been supported by the Andrew W. Mellon Foundation, the Fulbright Commission, Max Kade Foundation, Klassik Stiftung Weimar, and the Quadrangle Historical Research Foundation. He is committed to serving the profession. He was elected to be a Director-at-Large of the Goethe Society of North America (2019–22), a member of the Executive Committee of American Friends of Marbach, as well as a member of the MLA Executive Committee (2018–22) and the MLA Delegate Assembly (2018–20). He is on the German Studies Association's Program Committee (19th Century) and represents German on the ADFL Executive Committee (2020–23). He is proud to serve on the Rare Book School's NEH-Global Book History Initiative scholarship program, which helps support non-western and immigrant book history and bibliography as well as applicants from underrepresented groups who want to attend Rare Book School. He received his Ph.D. and M.A. from the Department of Germanic Languages and Literatures at the University of Pennsylvania and a B.A. in History and German from the University of Georgia.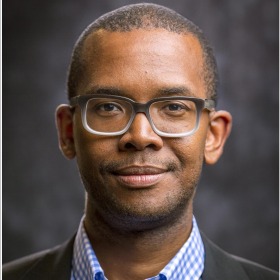 Type of Event (for grouping events):